Culture Day
Weekly Worship from Mrs Duzniak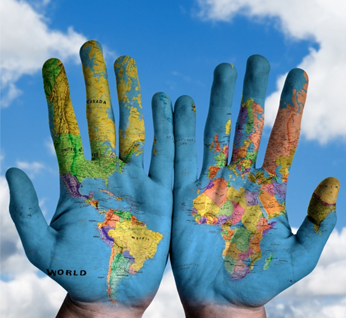 Today we are celebrating all of the different cultures and nationalities represented in our school. Have a look around your tutor group and spend some time talking about all of the different countries represented in your classroom.
It is great to be different! One of our ALIVE values talks about valuing diversity. Let us celebrate this today because the Bible tells us that this is what heaven will be like!
After this I looked, and behold, a great multitude that no one could number, from every nation, from all tribes and peoples and languages, standing before the throne and before the Lamb, clothed in white robes, with palm branches in their hands, and crying out with a loud voice, "Salvation belongs to our God who sits on the throne, and to the Lamb!"Revelation 7:9-10
Do you know how many countries there are in the world?
195!
And do you know how many languages are spoken in the world?
6,500!
How many countries and languages are represented in your tutor group today?
Let's use today to get a glimpse of what heaven will be like and also to learn about other cultures and traditions. As you watch this worship song in different languages, think about how you can share your culture with others and also how you can learn about other traditions. You can also use this time to thank God for all the diversity in our school.