Careers Programme Information
SMRT Careers Journey
Please see this overview of the activities and events we run to support your career choices: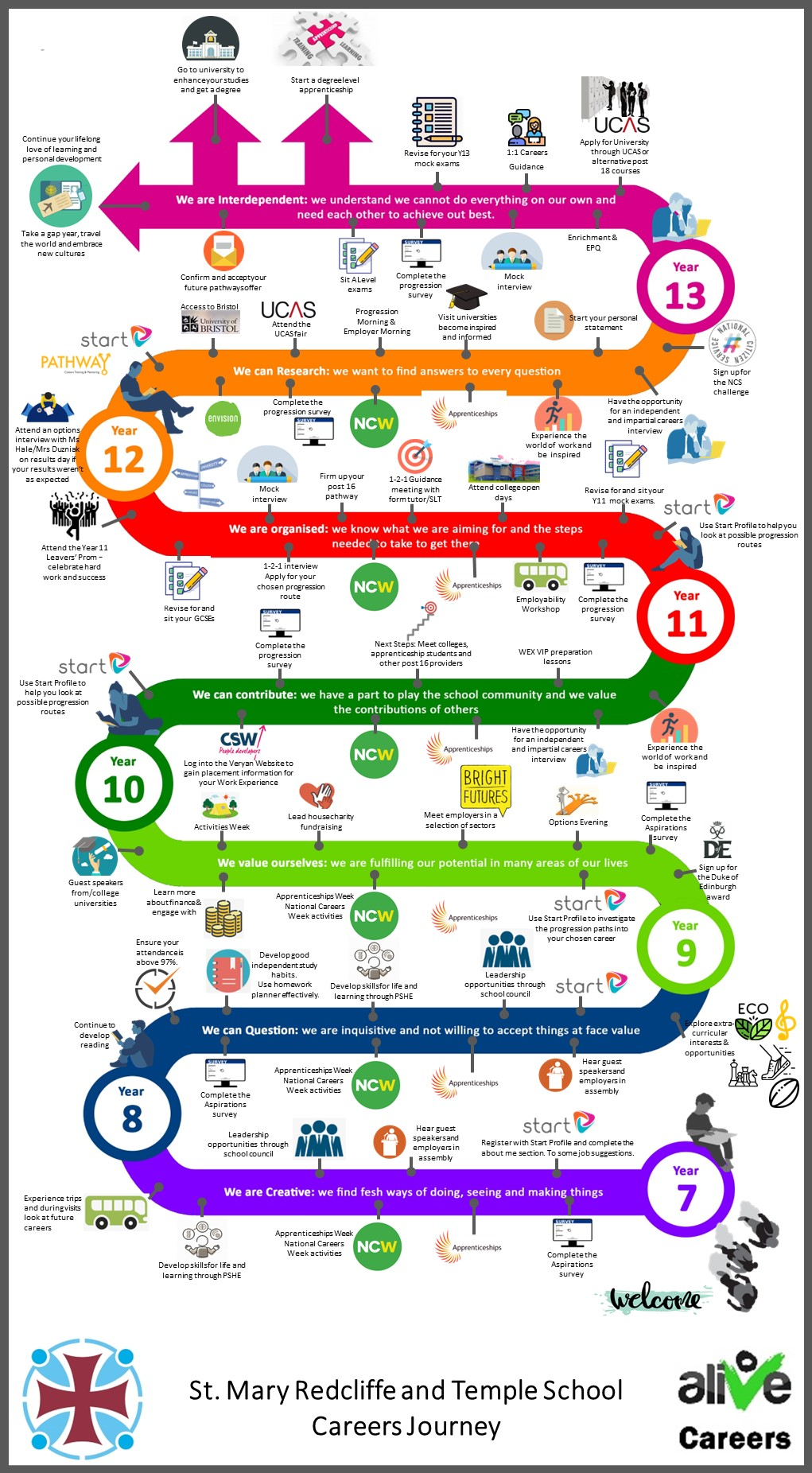 Careers – Who to Speak to
For Key Stage 3 and 4 contact Ms Hale, KS3-4 Progression Co-ordinator, Telephone: 01173772100; Email Ms Hale
For Key Stage 5 contact Mrs Apps, KS5 Progression Co-ordinator, Telephone: 01173772100; Email Mrs Apps
'As Enterprise Advisor to St Mary Redcliffe and Temple School I'm delighted we've been able to form a partnership. This has enabled us to utilise volunteering opportunities within the firm to provide more resource to support the school's careers programme including more employer engagement opportunities across all ages and a mentoring scheme.'

Jess Denton, Organisational Development Specialist at Burges Salmon
Year 11 Checklist for Post-16 Choices
Click the image below to download a progression checklist. This will help you keep on track and make the right choices. It has useful information about many Post-16 Providers in Bristol.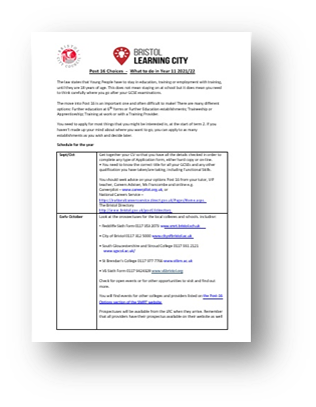 You have lots of different choices about courses to make. Here is a handy table that explains all the different types of courses. Click on the table for a PDF to download.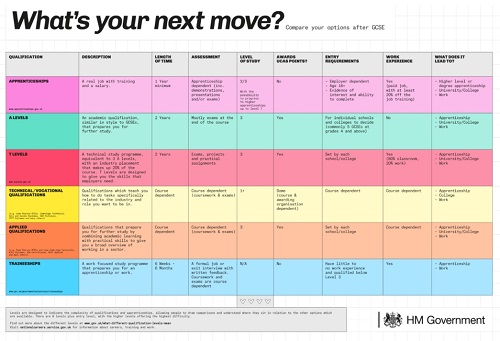 The SMRT Careers and Post-16 Opportunities Website
You could also visit our special Careers and Post-16 opportunities website for details of apprenticeships, events and opportunities happening in the local area.
Bristol Council's Post-16 Directory
Bristol City Council provide a resource pack called the Post-16 Directory which contains listings of all the school sixth forms, sixth form colleges, further education colleges and training providers offering post-16 education, training and apprenticeships in and near Bristol. Download a copy from the Council's website here.
Guidance for Parents and Carers
The Success at School website have put together guidance to help parents and carers take a positive role in your child's career journey. It covers all the basics – from university, apprenticeships and other pathways into work, to work experience and employability skills. It outlines job roles linked to each major school subject as well as exploring the jobs of the future.
Open Days and Evenings 2023-24
We recommend referring to the Bristol City Council's Post-16 directory which contains the open dates for the various Post-16 Providers from all over Bristol.
Provider Access Policy
Our Provider Access Policy can be found on our Policies page.