We Value Trust and Truth 3
Weekly Worship from Chaplain Josh.
We continue to look at our current ALIVE Value, which is we value trust and truth.
What do you think it means to trust something or someone?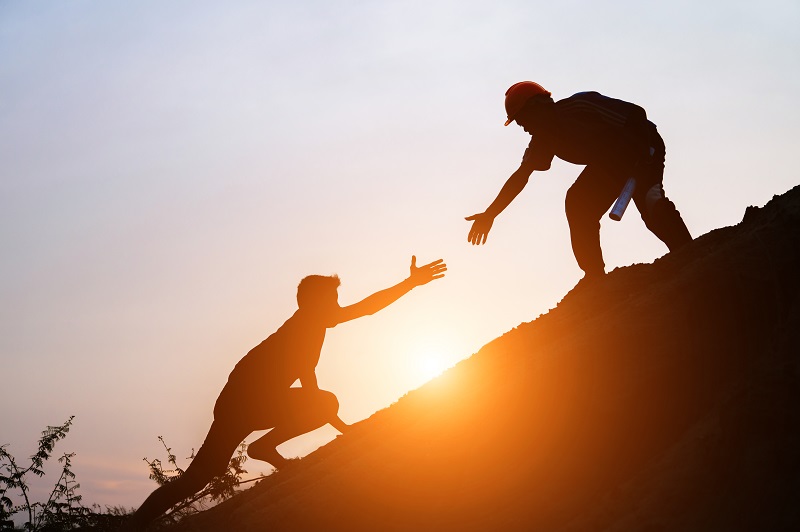 Make a list together of all the people or things you trust.
Trust is a big part of our lives. We trust a lot of things, even if we don't realise it. For example, if you're currently sitting on a chair, you are trusting that the manufacturers made it well enough for someone to sit on without it falling apart.
Sometimes we can find it easy to trust people, but at other times we can find it really hard. Trust is earned. When it is broken, it is hard to get back. I am sure there are a lot of us who know how it feels to have experienced trust being broken. This makes it harder for us to trust again.
Because we live in a world of broken people, we live in a world of broken trust. We do have, however, glimpses of hope! There are lots of people around us who are trustful people, and we can experience good, trusting relationships. We can be trustful people too.
The bible also shows us a God who is always trustful. He never gives up on us, never abandons us and promises to love us forever. In Psalms 13:5, we read about a man who realised this same truth and says to God 'But I trust in your unfailing love. I will rejoice because you have rescued me.'
Because God's love is unfailing, we can trust him. He cares for us well and knows what's best for us. Have a read of the following verses together. It tells us that we can trust God who cares so much about us and knows just what we need:
Then Jesus said to his disciples: "Therefore I tell you, do not worry about your life, what you will eat; or about your body, what you will wear.

For life is more than food, and the body more than clothes.

Consider the ravens: They do not sow or reap, they have no storeroom or barn; yet God feeds them. And how much more valuable you are than birds!'
Now you've read the verses above, have a chat with those near you. Do you think you could trust God? How have you come to that belief?
Let's pray
God help me to trust when I find it hard. Guide me in building trusting friendships with those around me. Please restore where trust has been broken in my life. Help me to be someone who is trustful and truthful. I am sorry for when I haven't been trustful or truthful. Holy Spirit, empower me to be a friend who can keep promises and be faithful to others. We want to be school who can love one another well and avoid gossip and putting one another down.
God, help me trust you too. Show me that you are a caring and loving Father and that I can trust you. Let me lean on you with all my heart as I learn to trust that you know best for me.
Amen.